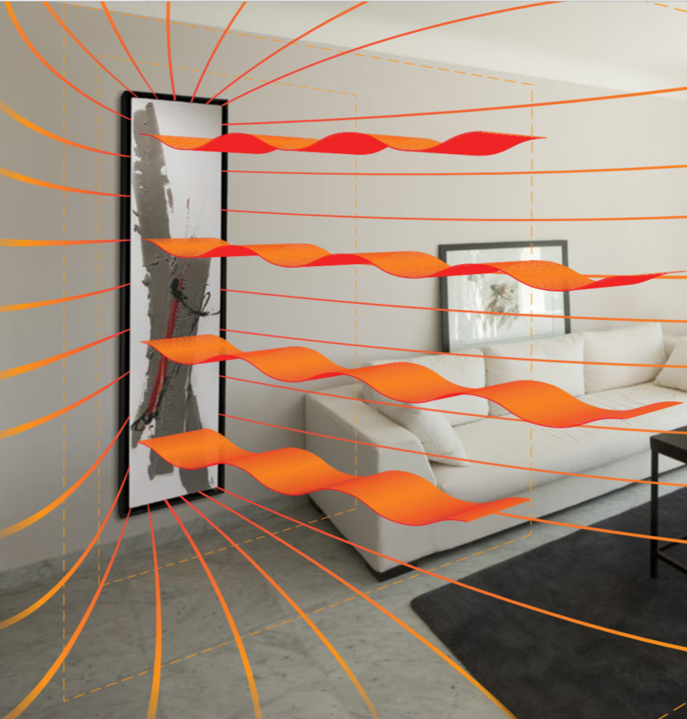 Greenor Introduction
The Greenor designer range of hydronic fan-coil convectors are manufactured by Cinier in the beautiful port city of Sète on the French Mediterranean coast.
Consider this fusion of art with leading hydronic heating and cooling technology for your building design.
Greenor convectors are designed for prominent locations in your home, to be admired whilst also providing gentle, silent heating and cooling. They make virtually no noise or air drafts from transferring heat by convection and radiation.
Install electric air-to-water heat pumps to supply the hot or chilled hydronic water for these convectors.
Why Consider It?
If you place value on having an artwork instead of an appliance on your wall for heating and cooling
If you are sensitive to hot air being blown at you for heating
If you want effective summer cooling with dehumidification
If you want an all-electric house
The Greenor convector sits on your wall like a beautiful work of art, which it is. There are 8 small fans that move the air silently and steadily through the coils at the back of the unit so you can't really hear or feel the air flow.
There are many designs to choose from or Cinier can create a special panel from your own art or photos. 
Additional reasons
Horizontal, silent, draft-free air flow

More consistent temperature distribution
Slim convector at just 115mm thick
Lower power demand from air-to-water heat pumps due to lower water temperature required
No refrigerant lines required, only water lines that  are more environmentally friendly and make architectural design easier
Meets architectural requirements of energy efficiency, comfort and design
Does not cause wall scorching above
Magnetic air filters are easily detached for cleaning
Effective in sub-zero or heat-wave conditions
Infrared remote controller supplied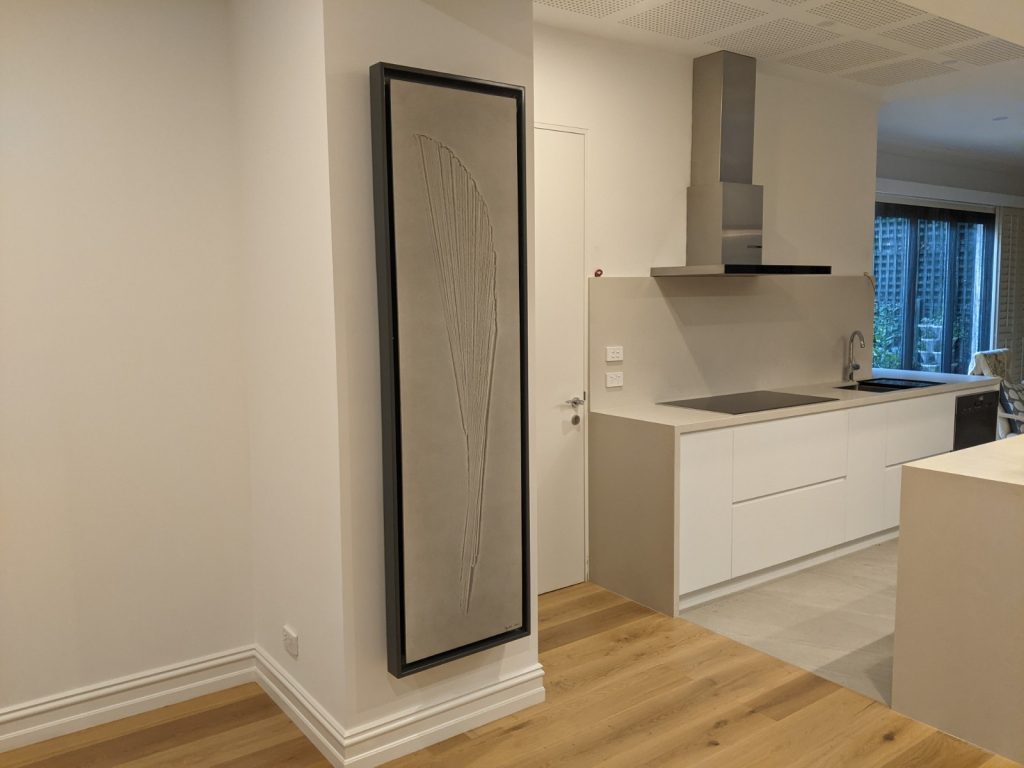 Technology
Very efficient DC motors, 10 Watts only, from leading German company EBP-PAPST
3 operating speeds, inaudible at low speed at just 14.8dB sound pressure, 1 metre distance
Patented front panel made of radiant Olycale® stone from the Pyrenees that won't fade
Greenor convectors are protected by international Cinier Patent: PCT/FR2010/00321
Option to wire all convectors together
International warranty is 5 years for the heating body and 2 years for electrical accessories
Installation
Engage a hydronics plumber or a/c contractor to install your Cinier Greenor hydronic convectors or contact us
Integrate with your electric hydronic heating and cooling design
Run condensation drains to the outside for chilled-water cooling mode
All pipes must be properly lagged to prevent condensation dripping in cooling mode
Valves are manufactured by Honeywell
More information