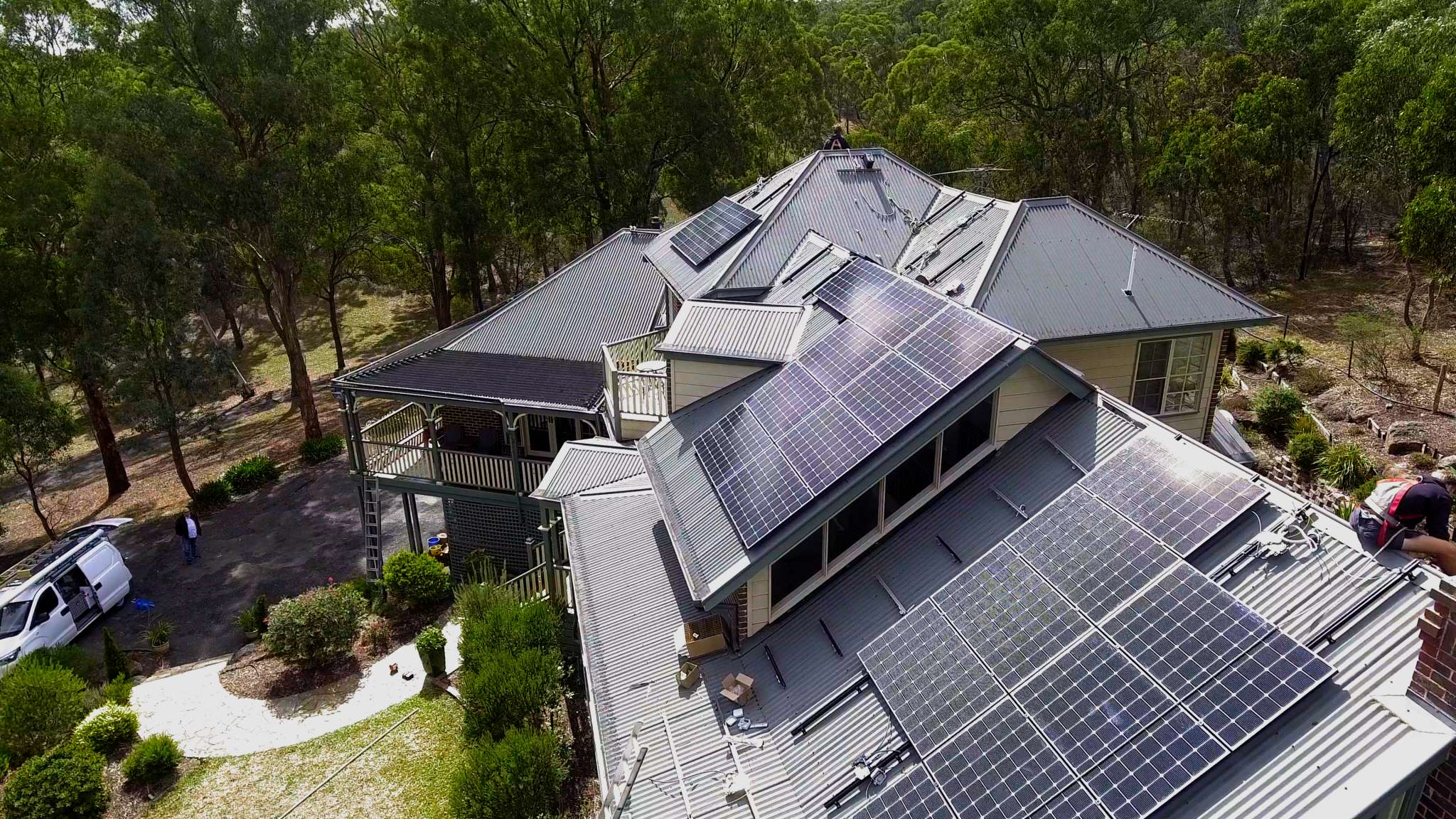 Solar power your home for all-electric heating, cooling, ventilation and hot water. Use your power efficiently rather than export it to the grid at low prices.
Start with good design and thermal performance of your house. Then look at how much power you can put onto your roof. Also consider:
Battery storage
Power needs of your heating, cooling, ventilation and hot water systems
Choose energy efficient appliances that make the most of your solar power. Explore how these systems can best work together with your solar power.
Hydrosol has partnered with G-Store because it is recognized as a leading, quality solar panel installer in Victoria. G-Store is an accredited Platinum LG installer and certified Tesla Powerwall installer.
Contact us for a referral to G-Store to discuss how best to integrate solar panels with your roof structure.
Hydrosol and G-Store specialise in bespoke grand designs where thinking outside the square is often required.
Only quality products are used on our projects including:
LG Solar Panels
Fronius inverters
Enphase micro inverters
Tesla batteries
Stiebel Eltron heat pumps and ventilation systems
LG air conditioning systems
Global Warming
By solar powering your home, you will not only be reducing your power bills but also doing your bit to help reduce global warming. Collectively, this will help firming up the power grid as more renewables are added to the power supply.
Use your own power during the day to reduce your power bills.
Contact us about how to best power your home from the sun and use your power for very efficient all-electric heating, cooling, ventilation and hot water. Let us make a referral to G-Store to discuss your solar requirements specifically.
More Information
Take a look at G-Store's website for more information. Explore solutions for solar power, battery storage and other all-electric needs.
Here below are some videos that may be of interest: