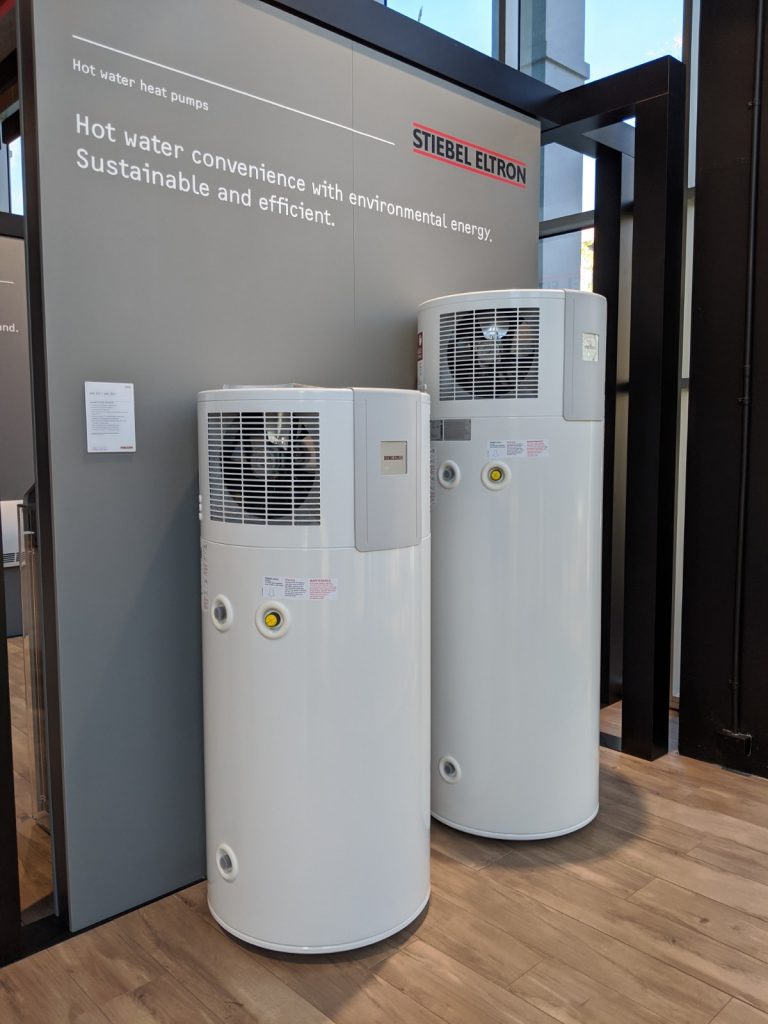 Stiebel Eltron heat pump water heaters are the ideal option if you have solar power because they don't take up any roof space, which can otherwise be used for solar panels.
These water heaters extract heat energy from the air. Operate them for just a few hours per day. They only use a small amount of solar power, approximately 2-3kWh per day typically. They store the hot water energy in highly insulated tanks, making it available to you 24/7 outside the heating cycle. Therefore, your storage tank acts like a thermal battery.
Go away on holiday with peace of mind. Leave your heat pump on and it will stand-by heating your hot water only when required.
Also, heat pump water heaters are ideal during summer heat waves with no hot water demand because they just stand by and do not need to dump water. They are the perfect 'set and forget' appliance powered by your solar power during the day.
Here are some features:
Power consumption at 15deg ambient air temperature is 0.55 kW
German engineered
Designed for Australian conditions
17% lower heat loss due to improved tank insulation compared to the previous model
Quiet operation with an encased compressor design
Suitable for hard or soft water areas with maintenance-free, current impressed anode
Operates down to minus 5°C
Unique roll bond condenser technology for optimal heat transfer
Active defrost function maintains operation in cold climates automatically
Single piece design for ease of installation
Click here for pricing. Note that rebates between $1,000 and $1,100 are available after installation.